Introduction of the Spot
Enjoy a Great Sanxing Shallot Harvest by Learning SOP Management from Experts

Everyone at Sinbow Shallot Farm is very busy. The employees are busy washing and frying shallots; tourists happily don their rainboots and bamboo hats and run to the field; and tour guides teach tourists to gently grab the shallots using the OK hand gesture and pull the shallots from the field. "Wow! The shallot stalk is so long!" They are 15 cm long, on average. Some are even up to 20 cm. This is what's so amazing about all the shallots in Sanxing.

Lanyang Plain is a dustpan-shaped plain surrounded by mountains on three sides and the sea on the other. Sanxing is located near the west top water source in Lanyang Plain. The mountain spring is of excellent quality. The temperature differs greatly between night and day, resulting in abundant dew and well-drained soil. Therefore, shallots grown here have few fibers, taste crispy and sweet, and have long stalks. However, the shallots with long stalks give credit to how they are planted.

The farmers pave a thick layer of straw over the field to support shallot sprouts, keep them warm, retain moisture, and prevent weeds from growing. This is how they cultivate the premium Sanxing shallot famous around Taiwan.

Making shallot pancakes with "one-tip two leaves"
The macaron colors are eye-catching.

The farm provides tourists with Sanxing shallots grown by the Farm to make shallot pancakes. The farmer picks only the most delicate part of the shallots, the "one-tip two leaves." Containing tender and crispy shallots and a moderate amount of water, the shallot pancake tastes particularly sweet and delicious. The macaron shallot pancake made of natural vegetable and fruit juice is very popular among girls.

It is worth mentioning that this takes a lot of time because the farmer grows and washes shallots manually. Many of the excellent quality Sanxing shallots are ordered by restaurants in advance. If a tourist would like to try genuine Sanxing shallots, they should visit the farm in person and enjoy the beautiful scenery of the farm, surrounded by the mountain on three sides and the sea on the other. When sunny, tourists can even see Guishan Island.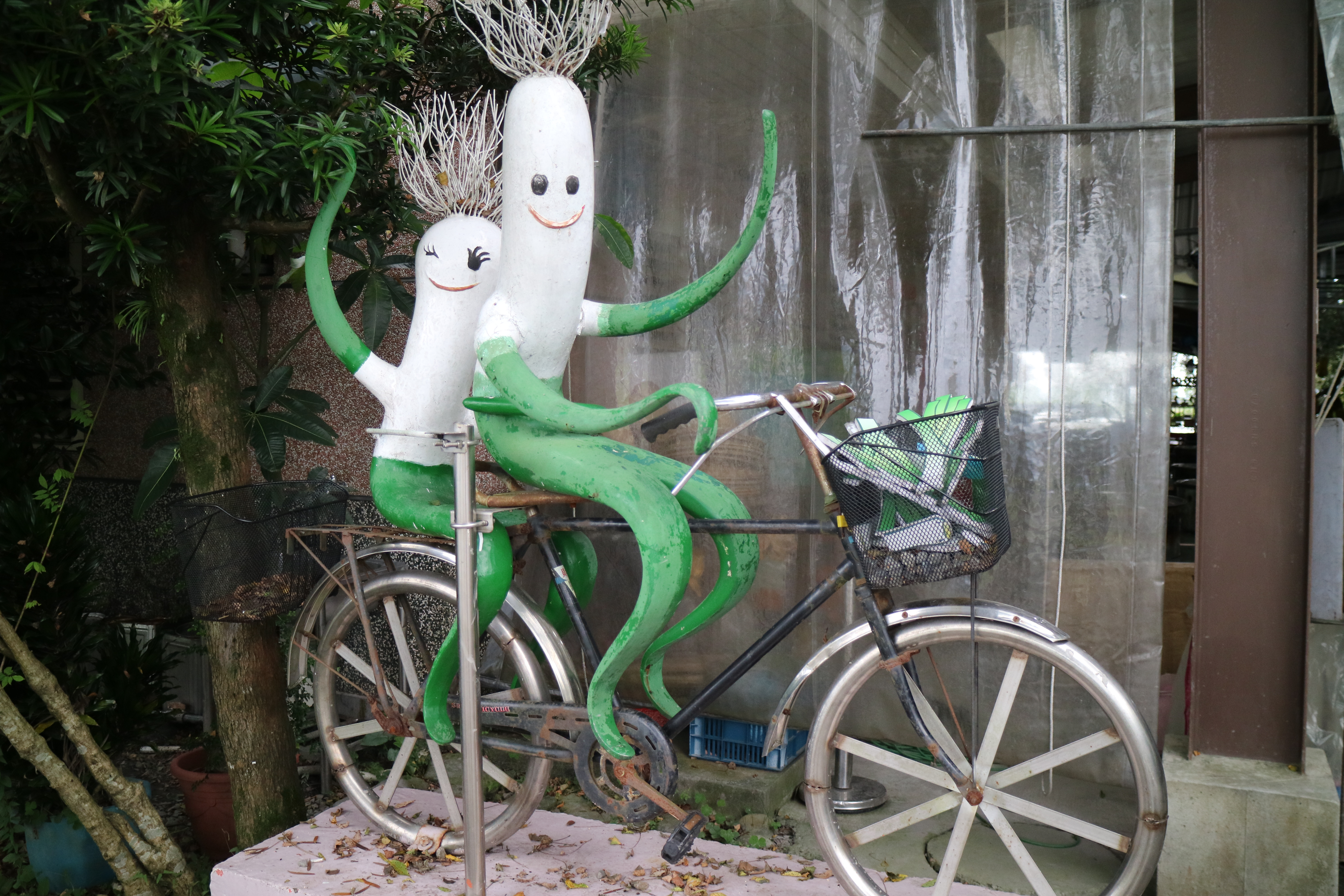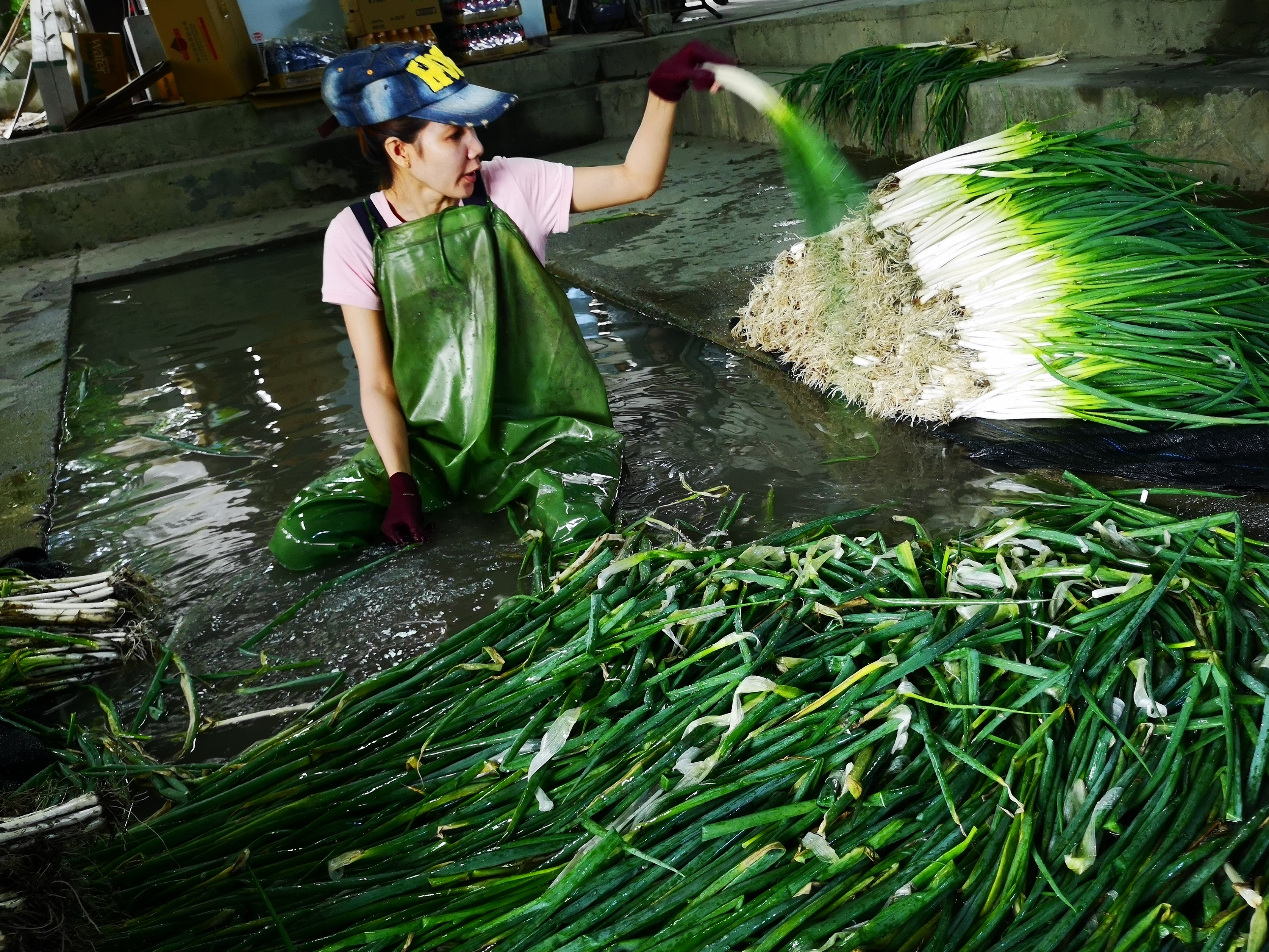 ---