Introduction of the Spot
The Farm's organic certification dominates Northern Taiwan. The pomelo trees are used to produce 90 processed products.

To avoid working at the pomelo orchard in Guanyinshan, Bali, Lin, Ping-Chang left home at the age of 18 to become an office worker. At the age of 40, he finally returned to his hometown. He spent many years thoroughly optimizing pomelos without using pesticides and chemical fertilizers. In 2011, he acquired organic certification, developing pomelo tea, vinegar, soy sauce, dishes and many other augmented products. Every March, the fragrance of pomelos in Bali spreads everywhere. Around the Dragon Boat Festival, the fruit grows in clusters. The old customers reserve pomelos early. The quality of these pomelos dominates Northern Taiwan. Accordingly, "the pomelos in Bali in Northern Taiwan and those in Madou in Southern Taiwan" enjoy an excellent reputation.

The Farm not only grows excellent quality pomelos, but contains the beautifully decorated Doris Forest Restaurant. Slowly walking up along the slope, you can see two pomelo trees about 40 years old. During the blossoming season in March and April, the place is filled with elegant fragrance. It is romantic and beautiful. Continue walking up along the stone steps between the two trees to reach the outdoor dining area. Visitors can enjoy the faraway landscape of mountains and the sea. With a sandpit and barbeque area, the Farm is ideal for family outings.

The roots of the pomelos are used to make soup. Pomelo tea and pomelo soy sauce are also popular products.

After the Farm became a leisure farm, the profits made from the Restaurant and processed products could support the agriculture, while agriculture supports tourism, in a virtuous circle. The Restaurant serves very unique dishes, particularly the hot pot soup made of pomelo tree roots, which tastes sweet and fragrant. Lin, Ping-Chang has also developed pomelo pig knuckles and pomelo chicken thighs. The pottery works placed on the wall are the owner's personal interest.

Bali Pomelo Museum currently exhibits many processed products, about 90 of them. All of the products are made of organic pomelos grown by the Farm, including handmade soaps and bath sachets made of pomelo leaves; popsicles and tea made of pomelos; essential oil made of peels, etc. The pomelo tea and pomelo soy sauce are popular specialties. The DIY experience activities include handmade pomelo soap, potted plants, soy sauce, etc.

The owner refuses to exchange his priceless life with valuable pomelos, and the organic cultivation has earned recognition.

"These grapefruits are as heavy as rocks!", mumbled Lin, Ping-Chang, who is nearly 60, when he lifted a bag of them. Thinking of his father, Lin, Chin-Hsing's words before he passed away, he kept busy in the mountain orchard. "Before he passed away, he was worried that others would get rid of the trees and no one would be able to grow the fruit." To keep his father's wish, the son who left home 20 years before finally returned to take over the business.

"In early years, to protect the harvest, my father used to apply pesticides and chemical fertilizers. However, they caused severe damage to our health. I did not want to exchange my priceless life with valuable pomelos. Therefore, I grow pomelos without pesticides and chemical fertilizers." However, by farming this way, the pomelos do not look perfect. The peels contain a lot of dark spots. One year, he promoted pomelos in the department store, but consumers said, "The pomelos look so ugly. Where did you pick them up?"
Lin, Ping-Chang felt embarrassed and so made up his mind to research soil and cultivation methods. Later on, while pulling weeds, he discovered a ripe pomelo with a beautiful peel in the grass. It had just the right taste and sweetness. He cut the branch for transplanting, selecting, bagging, and removing some of the pomelo trees to keep proper distance and ventilation. After many years of improvement, volcanic soil in Guanyinshan, and sufficient sun exposure, the pomelos he grows now taste sweet and delicate. Finally, he has won consumers' praise.

Currently, the Farm has about 40 pomelo trees, all of which are 40-50-year old trees. Every year, about 10,000 kg of pomelos are harvested. For 20 years after Lin, Ping-Chang took over, he has made outstanding achievements. He has also produced excellent quality processed goods with the whole pomelo trees, including pomelo tea, vinegar, soy sauce, popsicles, cookies, candy, cake, shampoo, body wash, black tea, hydrosols, etc. He said, "Actually, I sometimes see my father in dreams. He would always be quiet without saying anything. He would just walk and look around." My friend said laughingly that it was the father quietly acknowledging the son's efforts and accomplishments.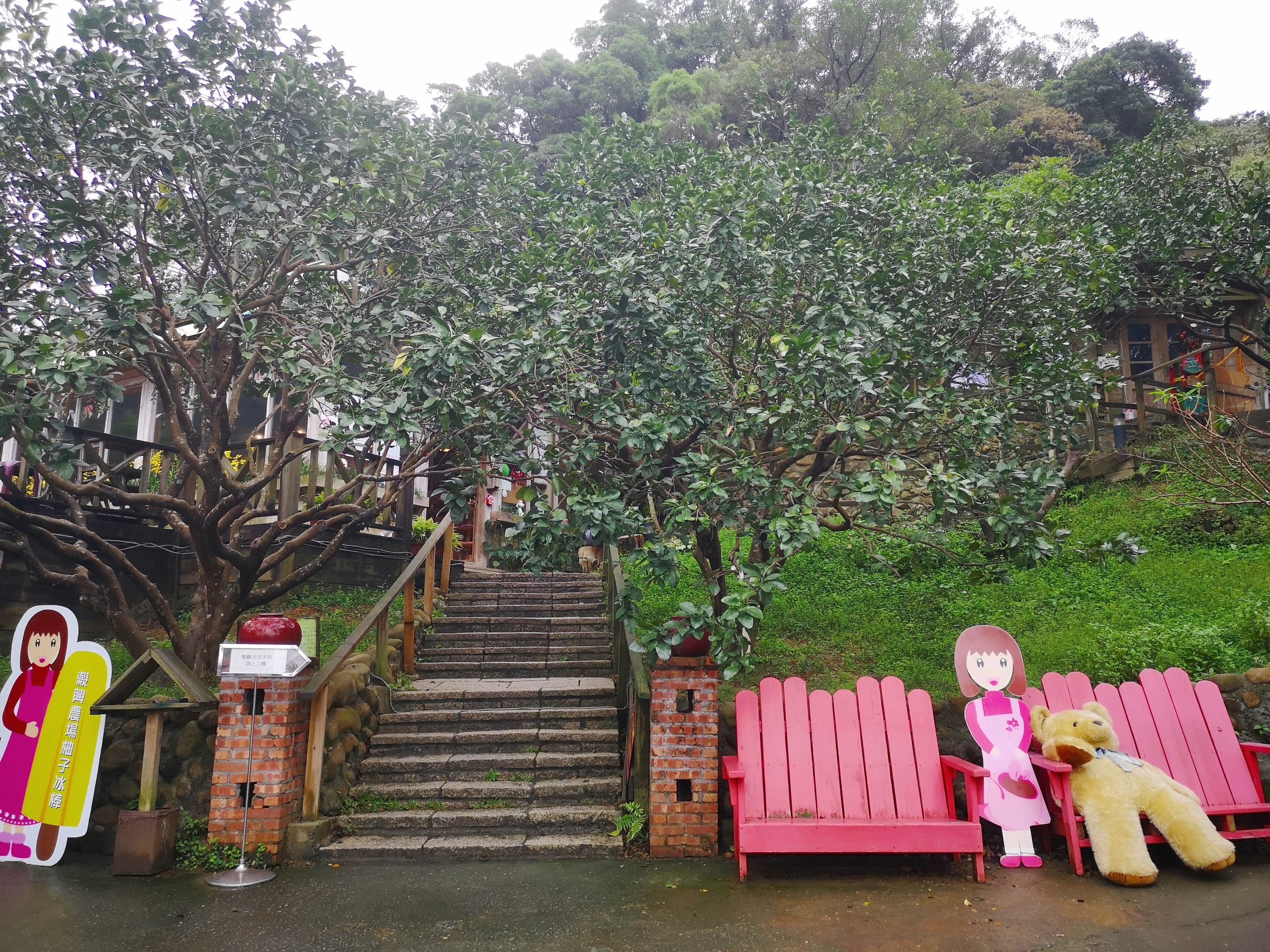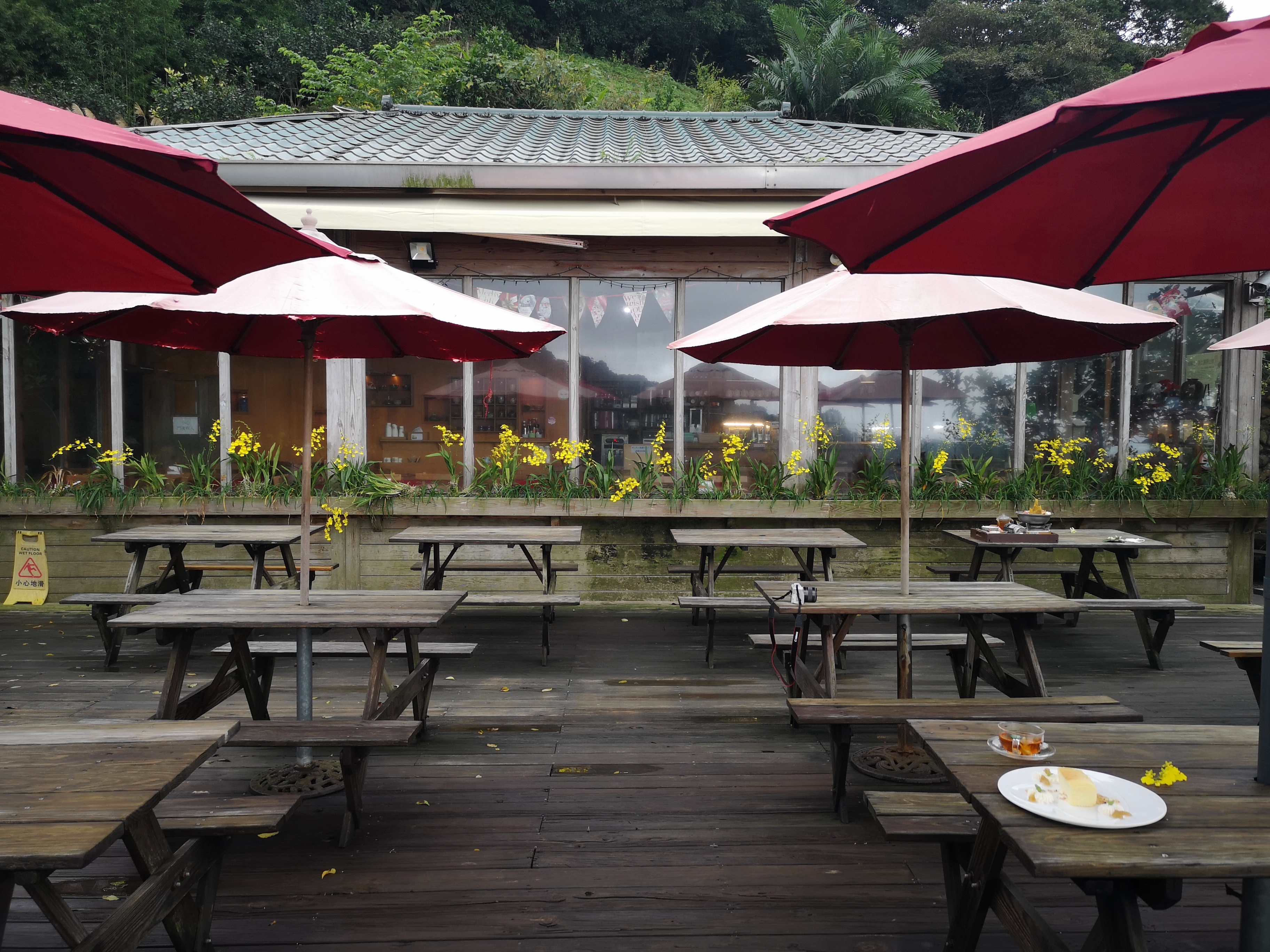 ---