Introduction of the Spot
Walking slowly toward the farm following the sign, visitors set their eyes on Dong Lin Leisure Farm. Situated in a small valley, the farm is quiet and preserves the primitive landscape of a rural village. The external walls of the reception room are painted with a couple of cute bees and strawberry patterns. One area is where two in-depth experience activities take place. Growing strawberries for nearly 40 years, the owner divides the strawberries into two areas, "organic certification" and "traceability." Keeping bees for 20 years, the farmer produces honey certified as pesticide- and antibiotic-free and sells it in the Farmers' Association. "We only sell to consumers products we consume ourselves without concern."
Baishihu Community is the first officially certified leisure agricultural area in Taipei City. The farmers bear the mission to develop environmental education and food and agriculture education. With many student visitors, Dong Lin Leisure Farm particularly emphasizes "how precious food is" and "the fun of farming." As it is a great natural environment, many unexpected visitors show up anytime, such as masked palm civets, blue magpies, light-vented bulbuls, Taiwan barbets, Taiwan whistling thrushes, and squirrels.

Tourists can take a guided tour of the strawberries and bees by reservation. Beehive gum amazes all who visit.
It is convenient to go from downtown to Dong Lin Leisure Farm by taking Bus Small 2 at MRT Neihu Station. As the location is so convenient, the farm attracts many groups of tourists who wish to pick strawberries and learn about bee ecology. Visitors can reserve a guided tour in advance. For farming experience activities, tourists can pick strawberries and other seasonal fruit and vegetables in the winter. They can also grow vegetables. Bee ecology and bee identification, introduction to hornets and making anti-mosquito balm with bee wax are popular activities.
The most amazing aspect of the farm is the natural beehive, also named "Taiwan gum." If you pick a small piece of beehive and chew it, you will taste fragrant honey coming out the second you bite it. The more you bite, the chewier it gets until it resembles chewing gum. Its honey flavor leaves a pleasant aftertaste in the mouth. When you're finished chewing, the residue remaining is just part of the beehive, mainly made of beeswax. You can either swallow it or spit it out. It is a very rare experience.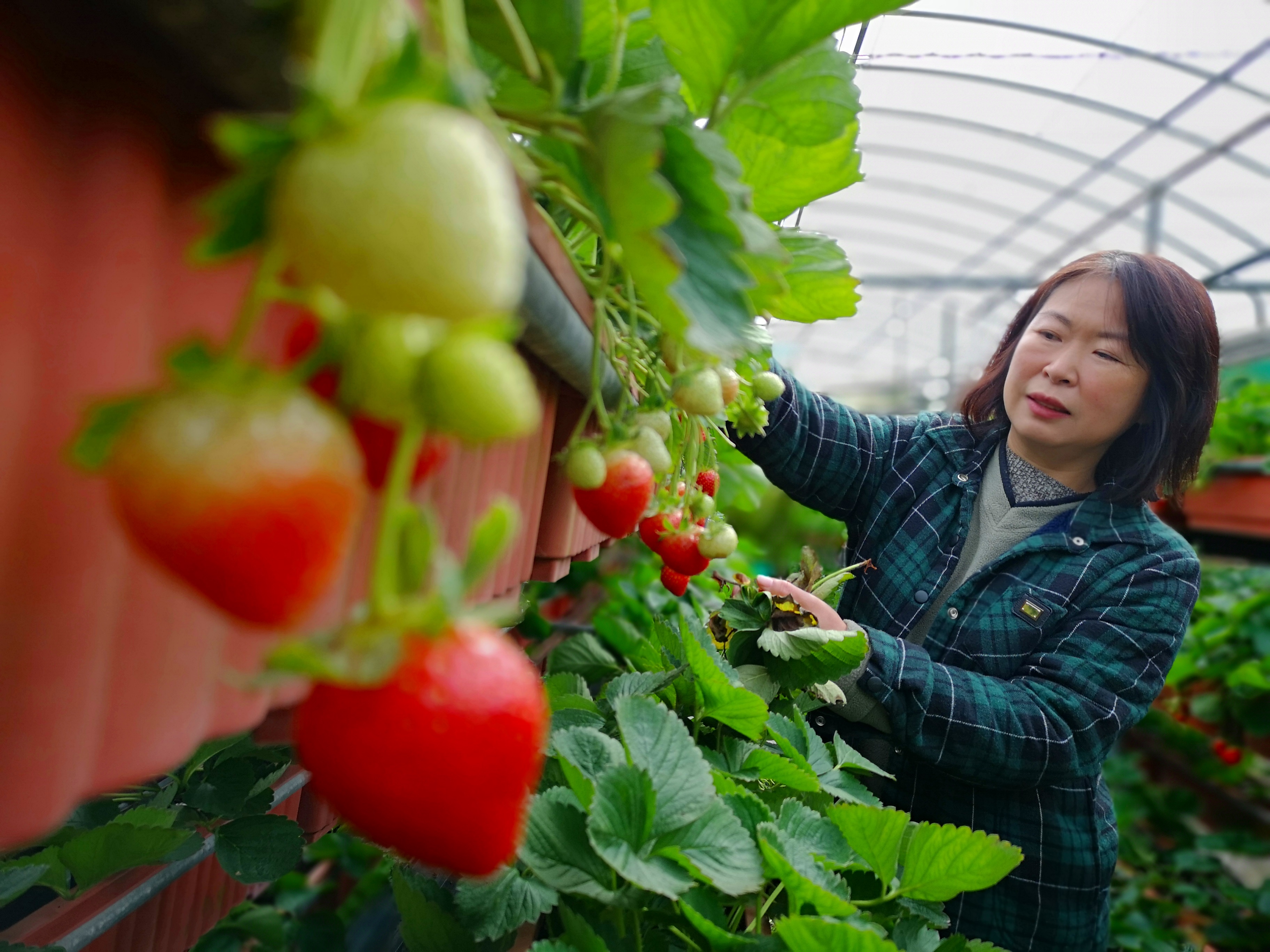 ---