Introduction of the Spot
Looking around the field, tourists can look for the secret of the purple treasure.
Departing from the interchange of Changhua Provincial Highway 76 and following the romantic purple signs, tourists arrive at Nai Mi Farm by car in about 10 minutes. At the endless Kyoho vineyard, the vines are covered with golden-purple-colored grapes. You don't even have to get up close to smell the strong sweet fruity scent from the vineyard. Children can be seen kicking a call on the grass and feeding fish in the pond.

The sounds of friends having fun are heard inside the brick-red color Japanese-style low cabin beside the orchard. The fragrance of baking cookies spreads from the half-opened window. There are frogs singing on the lotus in the pond. Frangipani, paper flowers and star clusters are grown on the land here. Looking up at the afternoon sun, it looks like a beautiful oil painting rather than reality.

An elderly man with white hair passionately greets visitors at the door of the cabin. This is the owner of the farm, Huang Hsi-Wei. He is also the Chief of Staff of the Changhua County Tourism Farm Development Association. He has cared about the development of local rural villages for a long time. He even turned his own vineyard into a model, teaching farmers how to grow fruit using eco-friendly methods to protect the earth. He is also one of the important contributors promoting local leisure farms.

Grown without pesticides, the grapes have unique flavors and high economic value.
As a teacher of business management in college, Huang Hsi-Wei's father is the Chief of the Agriculture Department in Township Office. Watching his father promote agricultural knowledge and management since he was little, he has learned a lot from him. After taking over the vineyard as the next generation more than ten years ago, he vowed to create organic agriculture of the new age. Thus, he founded Nai Mi Farm. After a lot of effort, he successfully grows signature grapes via natural ecological farming methods.

Since he insists that no pesticides or chemical fertilizers should be used in the vineyard, every harvest season he delivers harvested grapes to the Taiwan Agricultural Chemicals and Toxic Substances Research Institute, Council of Agriculture, Executive Yuan, and SGS certification facilities to ensure the grapes have no pesticide residue before allowing the vineyard to be opened for people to pick grapes after making a reservation. For him, picking grapes is as important as a newborn child, so he ensures all steps are properly followed.

Huang Hsi-Wei not only pays attention to the health and safety of the fruit, but is a pieous Buddhist for a long time. He recites Buddhist scriptures to the grape vines, hoping they grow healthily and safely without being affected by climate change. No wonder the grapes he grows are so fragrant and juicy.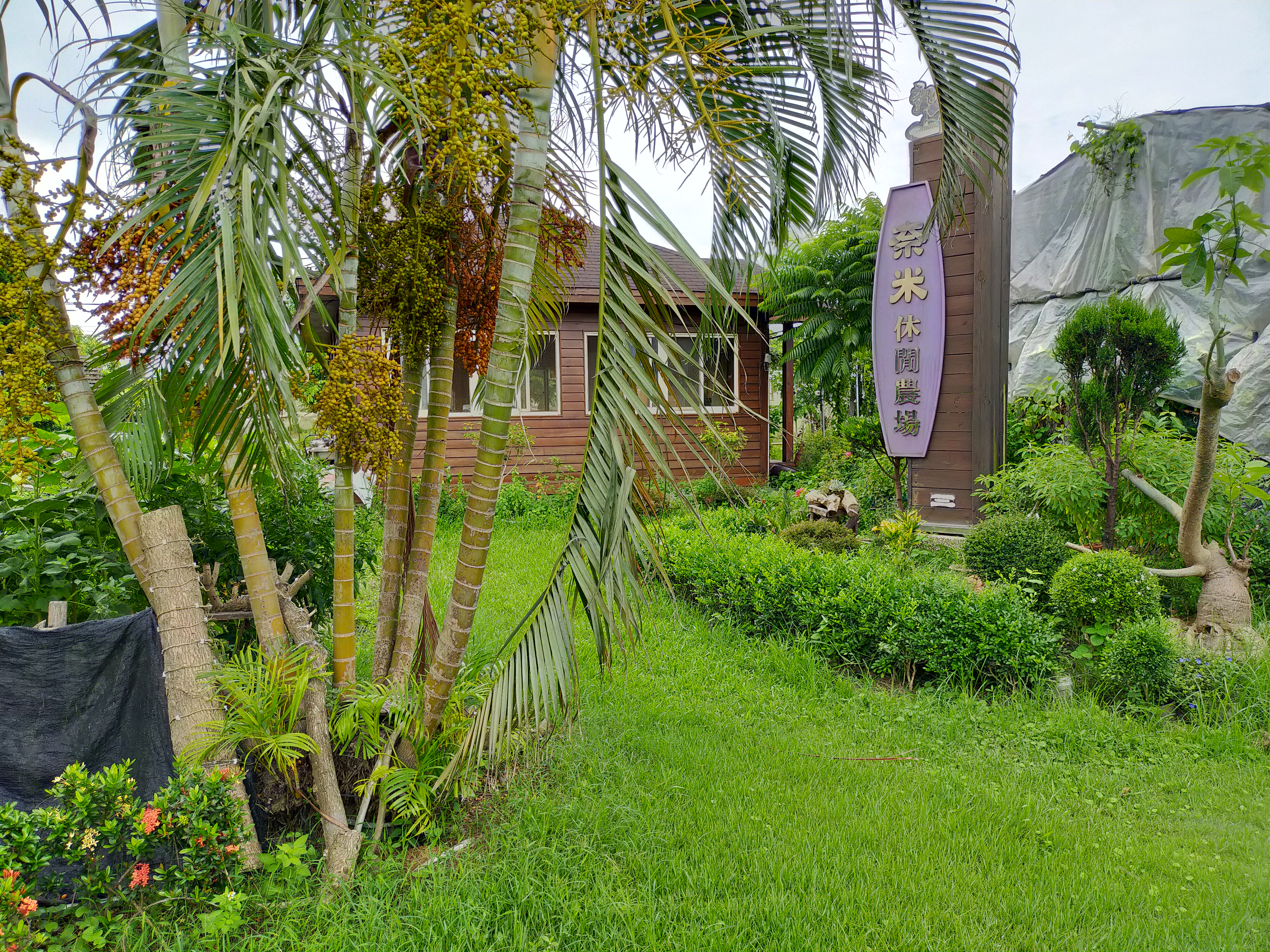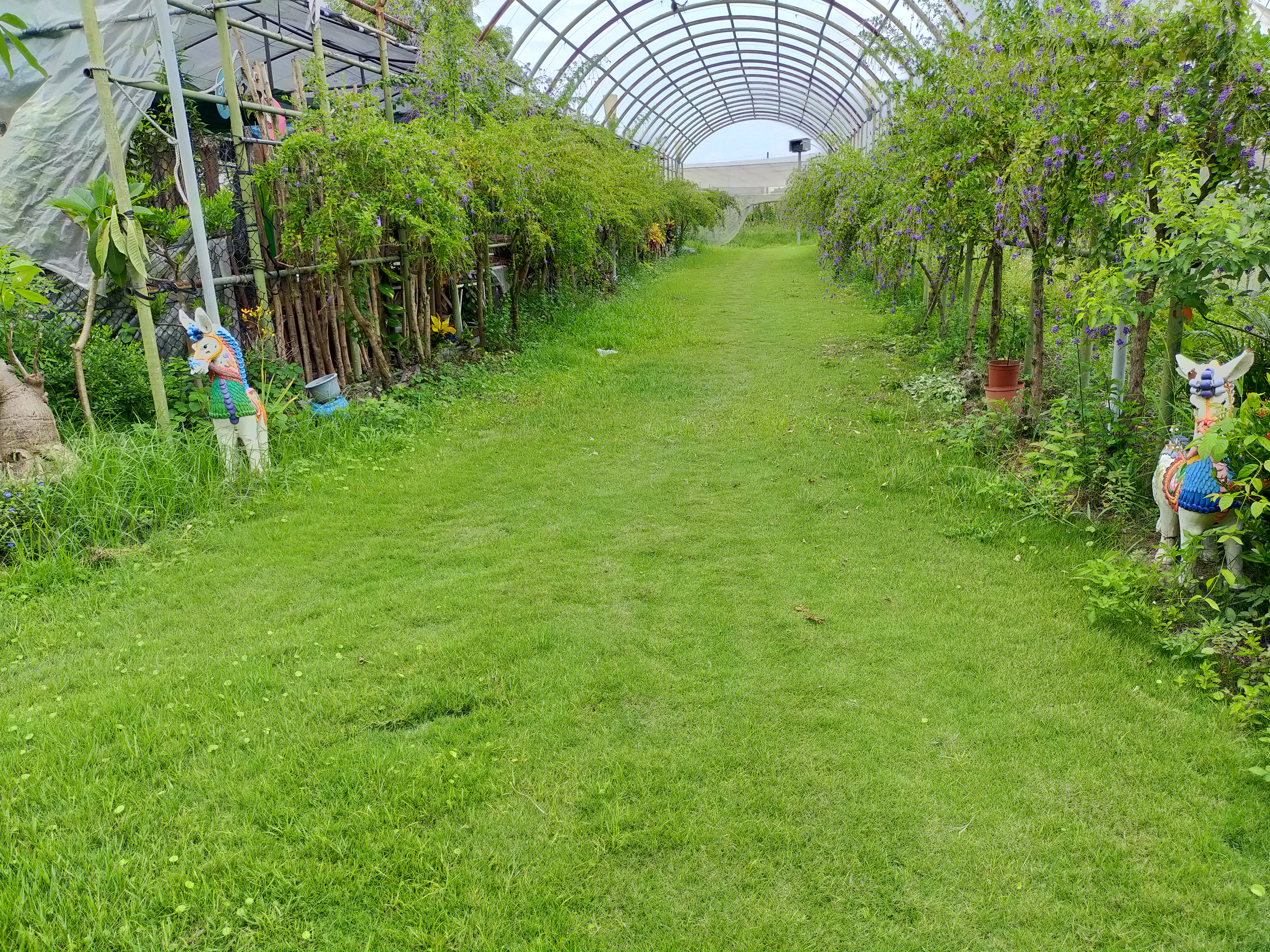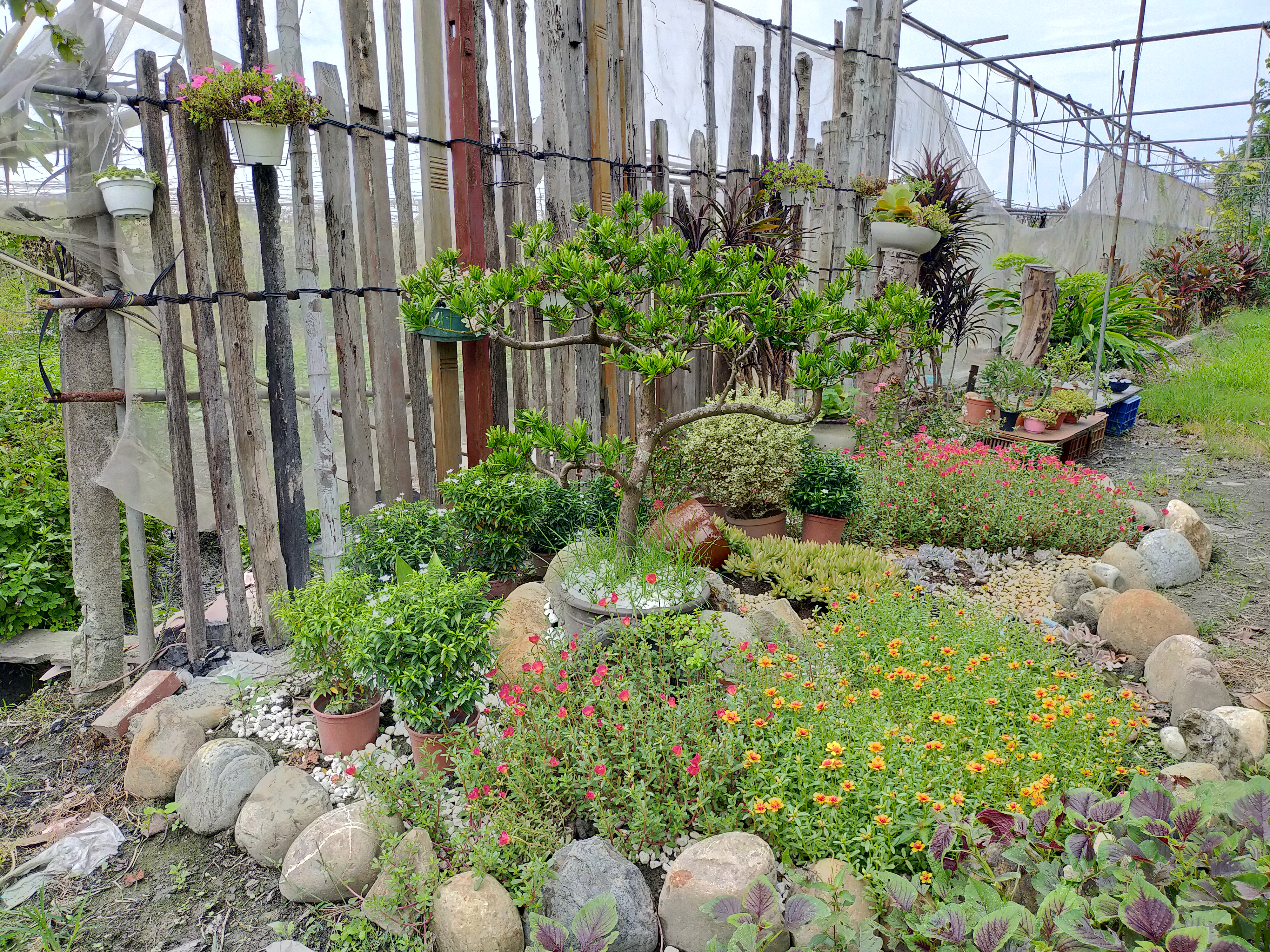 ---