Introduction of the Spot
Get to know the rich diversity of wild vegetables
Regain balance in your physical and mental health

Chen Yingmei, the self-proclaimed 'chef of health' and the person-in-charge of Sakula Grange, was originally working in beauty salons in the western metropolitan area. Stress from work caused her to suffer from thyroid cancer. After two surgeries, Chen Yingmei decided to move to Hualien to recuperate and learnt to grow her own vegetables to lead a healthier life. However, she soon realized that her crops get devoured by insects if she doesn't use pesticides. Yet the wild vegetables sold by the aborigines in the market were both luscious and delicious, so she began to learn to collect and grow wild vegetables.

The aborigines view wild vegetables as a gift from God, and different plants thrive in different seasons. Chen Yingmei fell in love with wild vegetables, and often invited friends over to enjoy the health benefits of wild vegetables together. Under the encouragement of friends, she started a restaurant with unlimited wild vegetable supply as their signature.

To enable her consumers to better understand wild vegetables as opposed to just consuming them, she has planted up to 65 different types of wild vegetables in her farm of over 1 hectare over 20 years. Bird pea and red quinoa crawl around the railings, amaranth, turmeric, wild ginger, and even bidens are a must when brewing herbal tea.

To reduce the purin content in their soup, soup is boiled with a special "herbs packet". Wild vegetables used to be mostly known as herbs. Sakula Grange washes the wild vegetables and send them to the farmers' association to dry and grind into powder to make "herbs packets", which is boiled in water as a healthy soup base. Sakula Grange emphasizes the many benefits of wild vegetables in cleaning the stomach, and recommends everyone eat a basket of wild vegetables. Some wild vegetables possess a slightly bitter taste, but when five kinds of wild vegetables are boiled in soup then dipped in sauce, the bitterness is not only neutralized, but also brings out the exquisite taste of wild vegetables.

Visitors who go on the Sakula Grange wild vegetable classroom experience and exploration activity not only get to know and collect wild vegetables on the farm, but also get to experience the harvesting and DIY processing of different crops of the season. As a Hakka, Chen Yingmei is particular fond of pickled dishes and is especially fond of plums. Although plum trees cannot be planted on the farm due to the climate, large number of plums are bought and sent to the farm annually, where they are made into a variety of products. They can be added to stewed pork trotters to remove greasiness, and DIY plum beer is a taste to remember.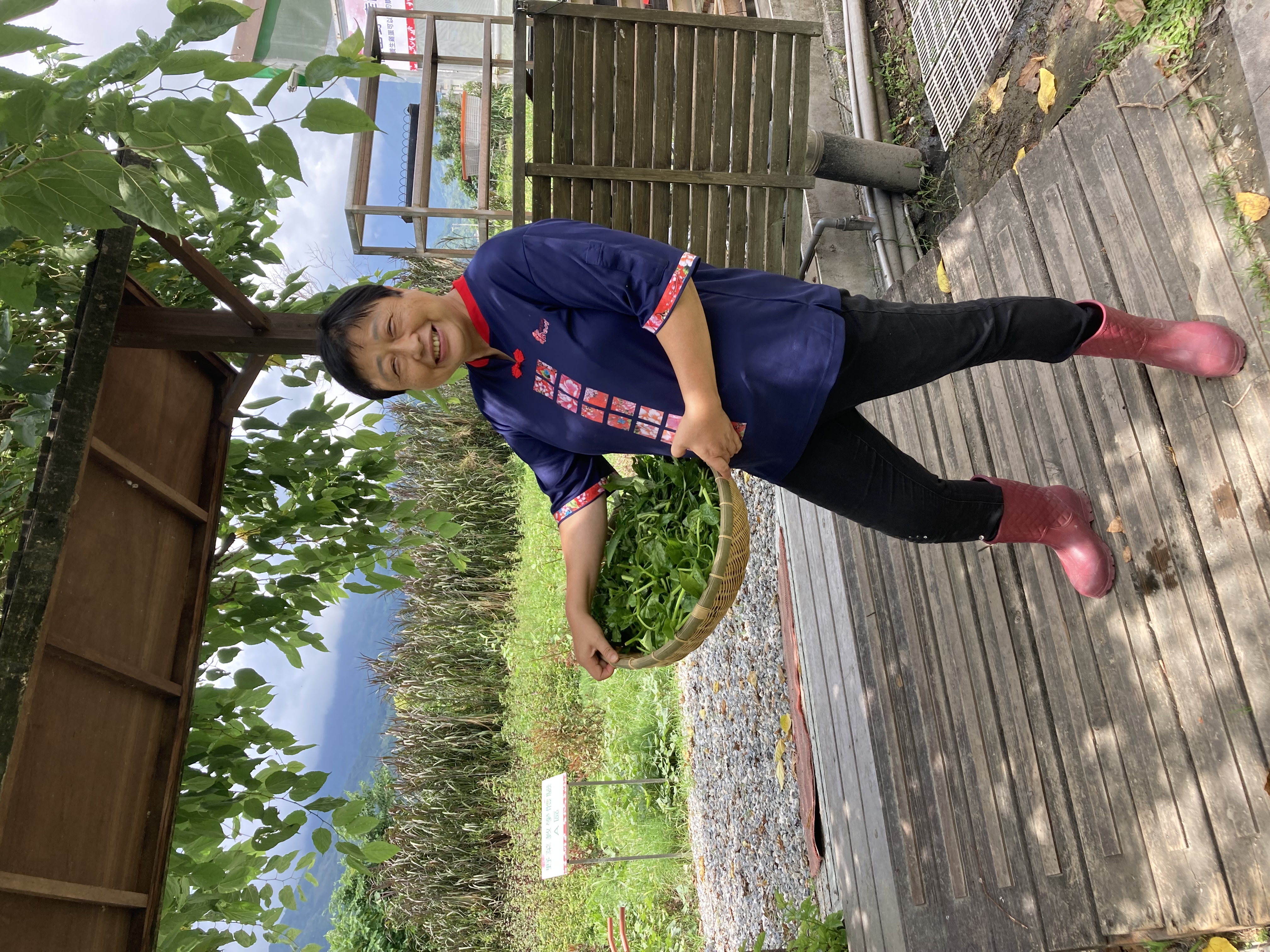 ---