Introduction of the Spot
Fragrant pandan Showcasing the Taroko culture

Dajili means plentiful stones in the Taroko language. Guo Wengui, a primary school teacher who retired 20 years ago, and his wife Peng Xiulan started from a small shop that could only accomodate two tables, which became a Taroko specialty restaurant with space for 30 tables.

With no doors, windows and walls, the thoroughly accessible Dajili tribal house was constructed using materials collected by Guo Wengui over the years. The sculptures and oil paintings are all self-taught creations. Peng Xiulan, who is passionate in culinary research, has formulated delicious and aromatic dishes that allows those who dine to fully immerse in the surrounding nature, accompanied by the calls of the insects and birds, and caressed by the gentle wind.

Going up the hillside from the entrance of the restaurant, once can see dense pandan shrubs growing along the ring-shaped, tree-lined walkway. Pandan has been used as a hospitality drink to welcome guests due to its ease of reproduction, but has also proved attractive to tourists because of its special taro flavor.

In recent years, Guo Wengui's children have returned home one after another to take over the business. The eldest daughter, who is studying specialty coffee, opened Wuma Coffee. The second daughter started making handmade soap to help her mother with cleaning and set up a workshop. The third daughter is in charge of sales. The younger son took over the kitchen meals, and the Dajili Tribal House enterprise grows day by day. The comfortable space and specialty dishes, coupled with the fact that they only cater for lunch, has made this place famous online.

The Taroko people live by the mountains. Their meat comes mainly from pigs and chickens, and the plants are mountain crops such as tree beans, sweet potatoes, bananas, millet, corn, taro and other ingredients, with spiced onions, mageli (wild pepper), lemongrass, cinnamon and other spices
Spices add zest to delicacies

The most special dish is the banana cake known as "Drugu Dessert", which along with bamboo rice, is the staple food of the Taroko people. The glutinous rice is soaked then mixed with ripe bananas, then rolled up in banana leaves. The ends are tied with cotton rope and steamed, and then is ready for consumption. Tourists take a liking to the simple materials and straightforward recipe, hailing it as a dish they can easily make at home.

In order to promote aboriginal ingredients, Dajili Tribal House intends build a spice plant area in the back of the mountain as a complement to the experience tour activities, where tourists can pick their own ingredients and get to know the flavors of the wild plants.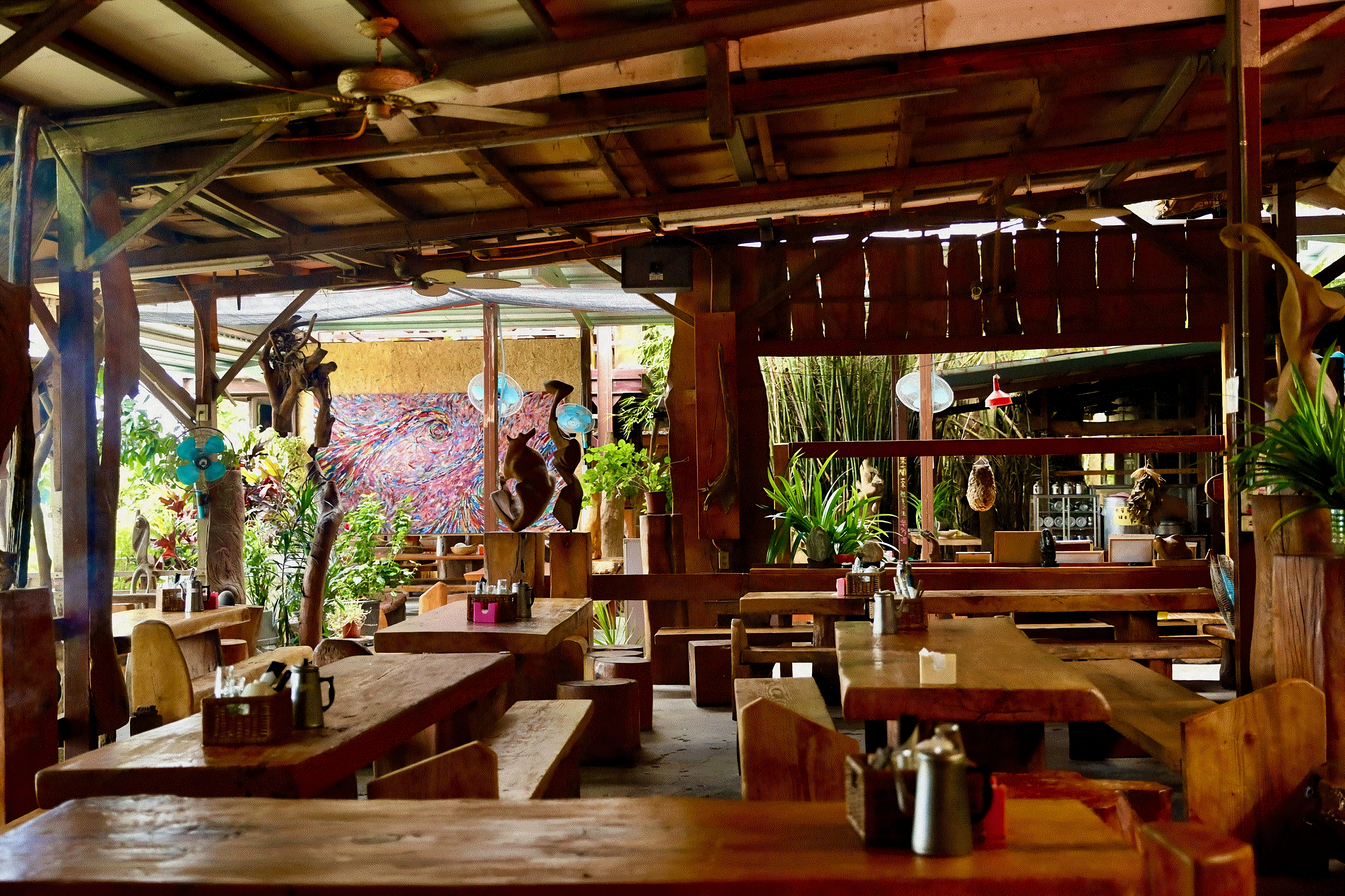 ---