Introduction of the Spot
Close to the mountain and the water Taipei NO.1 Education and Leisure Farm

"Futian Village ECO-Education Farm" is the first legal education and leisure farm in Taipei City. Bamboo shoots were grown on the farm in the early days, and the off-campus teaching courses are centred around bamboo, in conjunction with environmental ecology education, Jingqing Stream water resources education and bamboo art for children's play experience. Director He Bingyi combines local culture with the farm environment to promote Dajinglan's dye culture, planting DaJing for students to gain first-hand experience, and teaching different techniques of dyeing and binding so that visitors can freely create the art they desire.

The farm is next to Yangmingshan National Park and upstream of Jingqing River, and has a diverse ecology due to its proximity to mountains and rivers. The farm is divided into the "Friendly Farm Barbecue Area" where various plants can be observed, and "Outdoor Shade" barbecue area, children's sand play area, and various activities can be conducted such as: dyeing, bamboo art, herbs, children's playtime, etc., all aimed at allowing group activity at close range. There are hundreds of green maples in the "main area" of the farm (which turn red at the end of November every year), red maple (the leaves grow bright red in early April), bamboo forests, and more than ten kinds of herbs are planted on both sides of the trails and footpaths.

There are three stylish glass houses in the farm, one is a restaurant and sales depot for visitors to dine in, have afternoon tea and a coffee break, while the other two are multi-functional teaching conference rooms. They are the venues for group experience activities and rural kitchens.
In addition, the farm's "Maple's Smile" provides accommodation for tourists, and was the first legal homestay in Taipei City in 2016.

After Mr He's daughter and wife returned to the farm, they planted various herbs in accordance with the central theme of the farm. After six years of continuous attempts, over more than ten kinds of fragrant herbs and dye plants have been successfully planted. The tall Toona sinensis and blue-dye raw material Dajing at the entrance, Australian tea trees on both sides of the trail, golden string willows, curry trees, Xian Cao flowerbed, Spanish Thyme are everywhere, while the fragrant marigold, rosemary, mint, lemon balm, pineapple, sage, stevia etc. are the ingredients of herbal drinks, meals, souvenirs, and various herbal DIY products such as biscuits, handmade soap, rural kitchen herb cooking classes and other experience activities.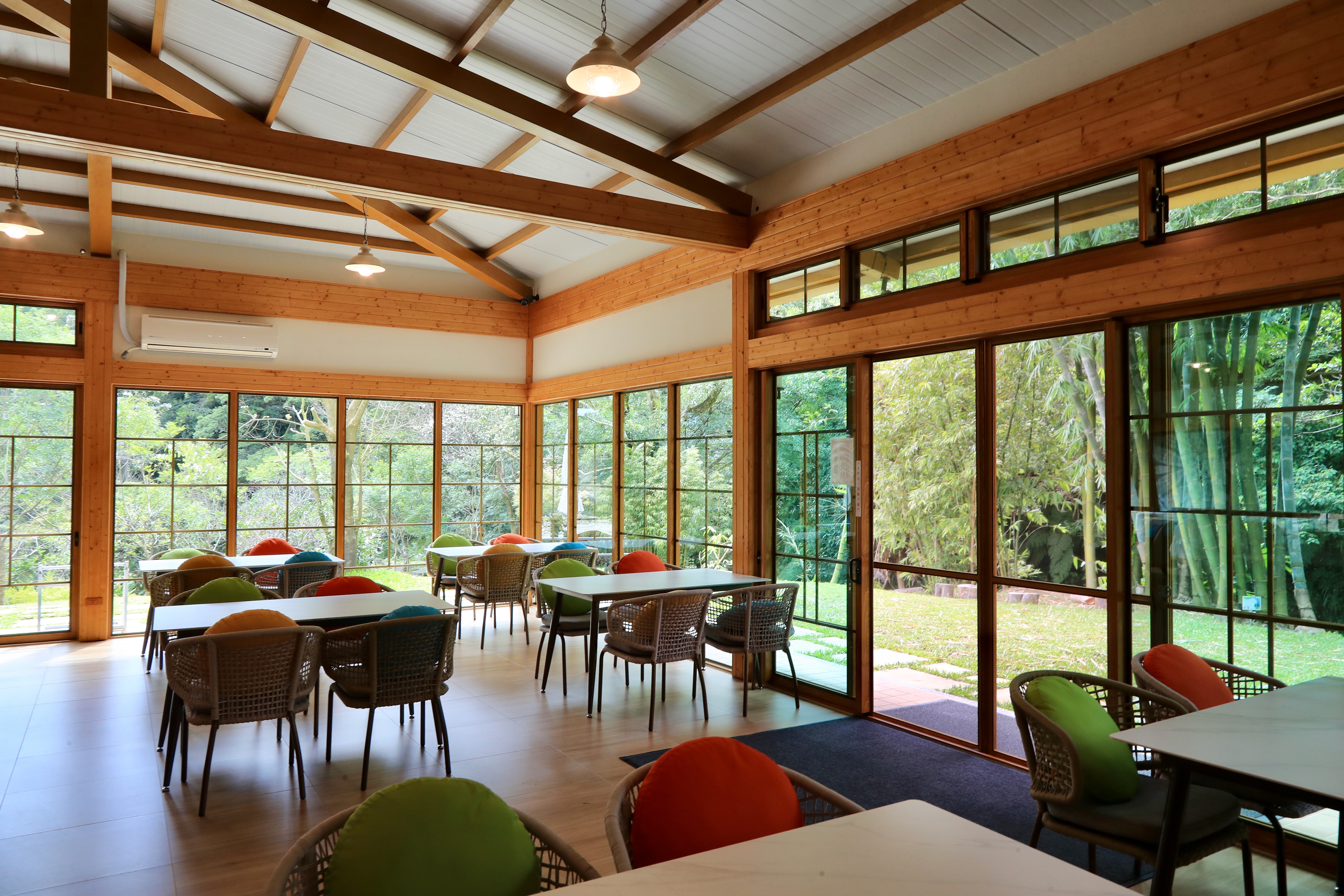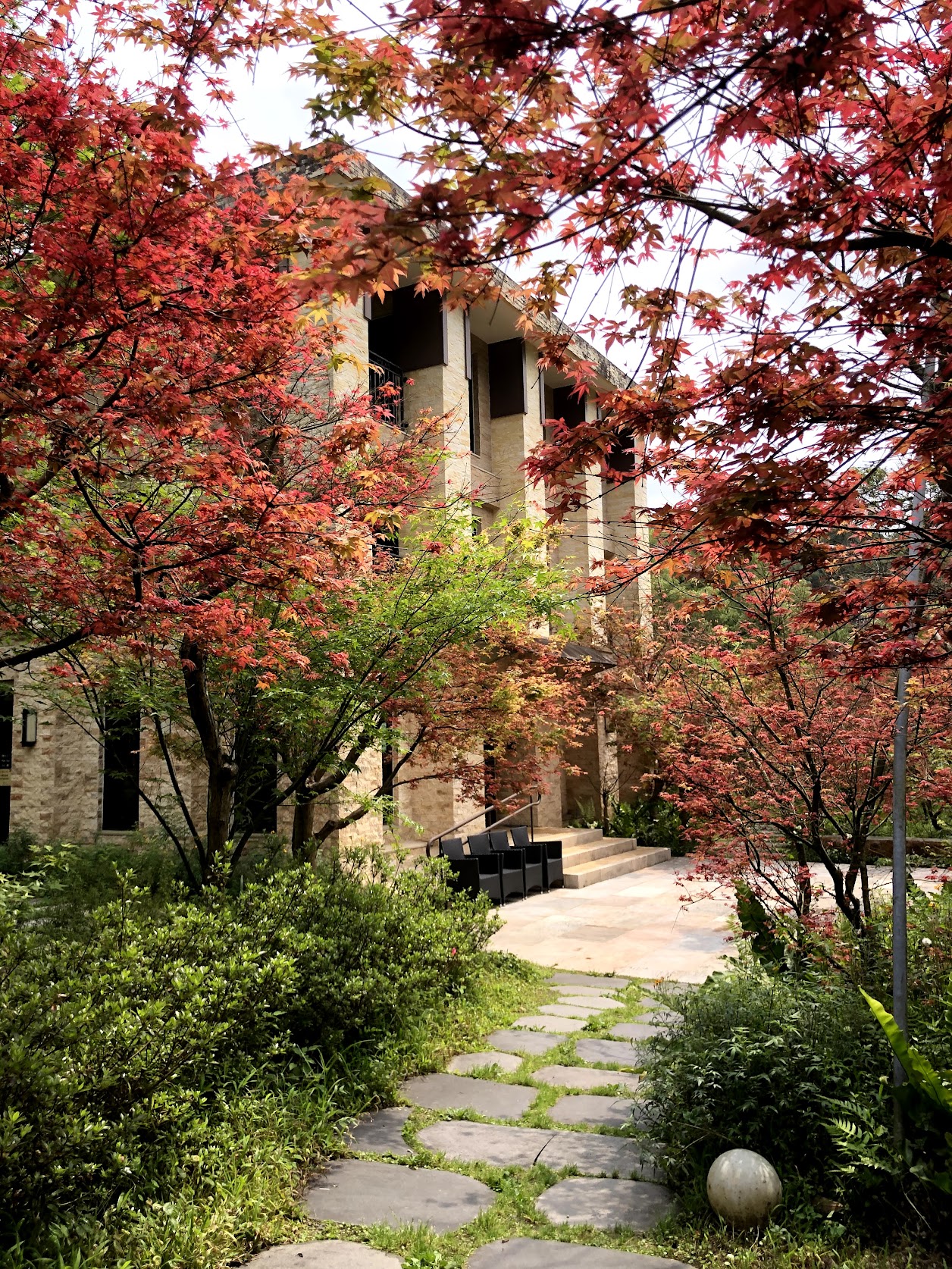 ---