Introduction of the Spot
A Hakka Orchard Surrounded by Mountains, Clouds and Mist

Wenxing Farm is located at the famous County Highway No.130 connecting Sanyi and Dahu, Miaoli. The mountain scenery is very beautiful along the way. Due to its terrain, the Farm is often surrounded by clouds and mist, becoming an ideal place for holiday leisure activities and cloud watching in Northern Taiwan. The name of the Farm is derived from the owner couples' names, Wen Zhen-xi and Sun Hui-xing. The Farm is situated at Wen Zhen-xi's rammed earth house. After renovation and expansion, the Farm now grows a large number of peaches, plums, guavas, persimmons, tangerines and other fruit trees free from pesticides. Besides opening the farm for fruit picking, a large area of grass is available for camping.
Wen Zhen-xi is passionate and eloquent while his wife excels in cooking. When visiting the Farm, you might as well take a stroll along the path in front of the Farm and enjoy the scenery of the vegetable garden, orchard, and all kinds of alpine plants. Then, you can enjoy a feast of Hakka cuisine, including mutton hot pot, wine cooked chicken soup, stir-fried black fungus with pineapples, neritic squid with sweet chili, and other dishes containing pesticide-free vegetables grown on the Farm as well as a variety of mountain delicacies and seafood. Next, you can enjoy a cup of coffee and sip flower tea while sitting under the Elaeocarpus terrace after experiencing the fun of picking fresh fruit from the trees. Surrounded by the breeze and the sounds of insects and birds, you will feel the beauty of LOHAS on the mountain farm.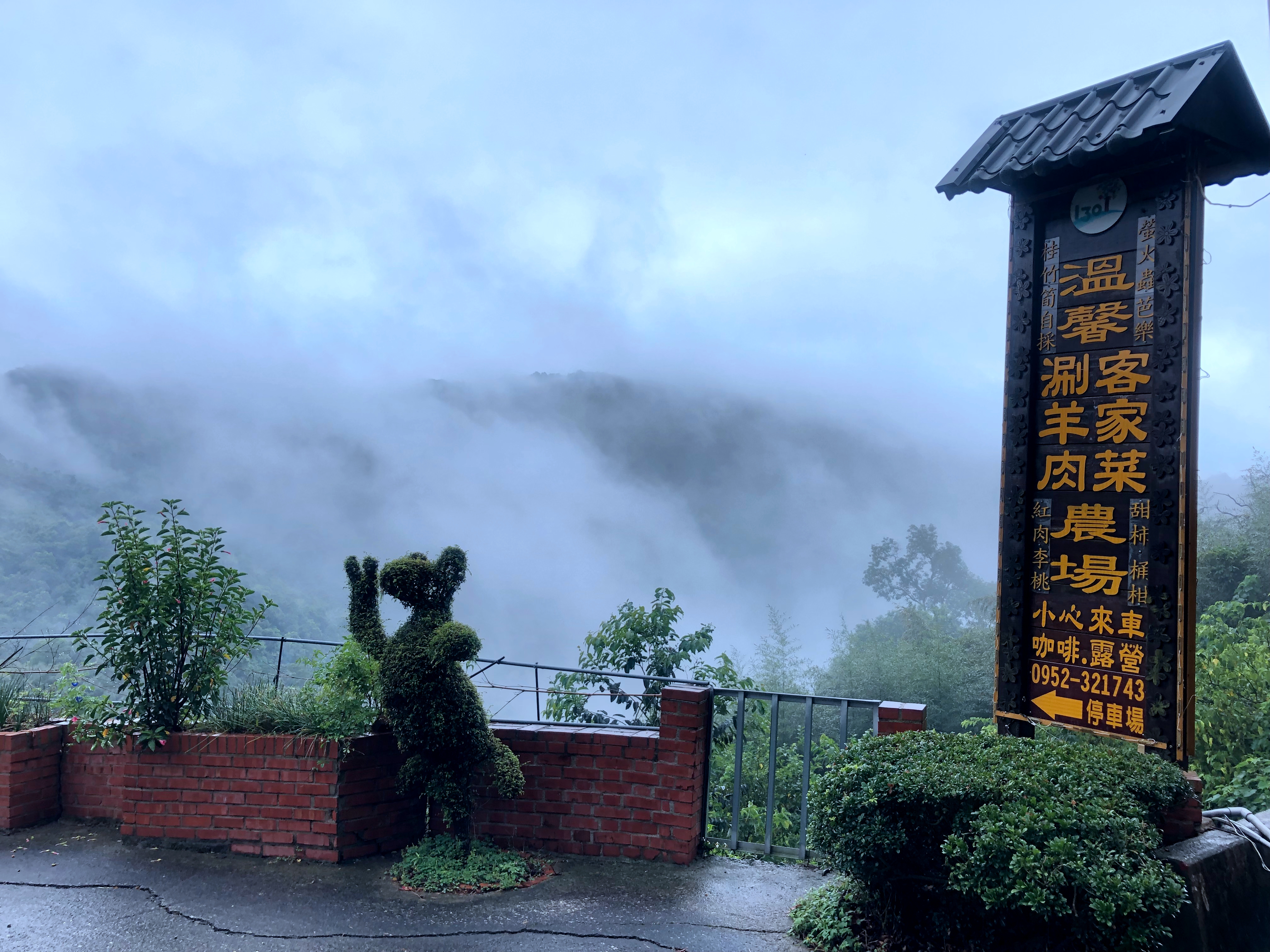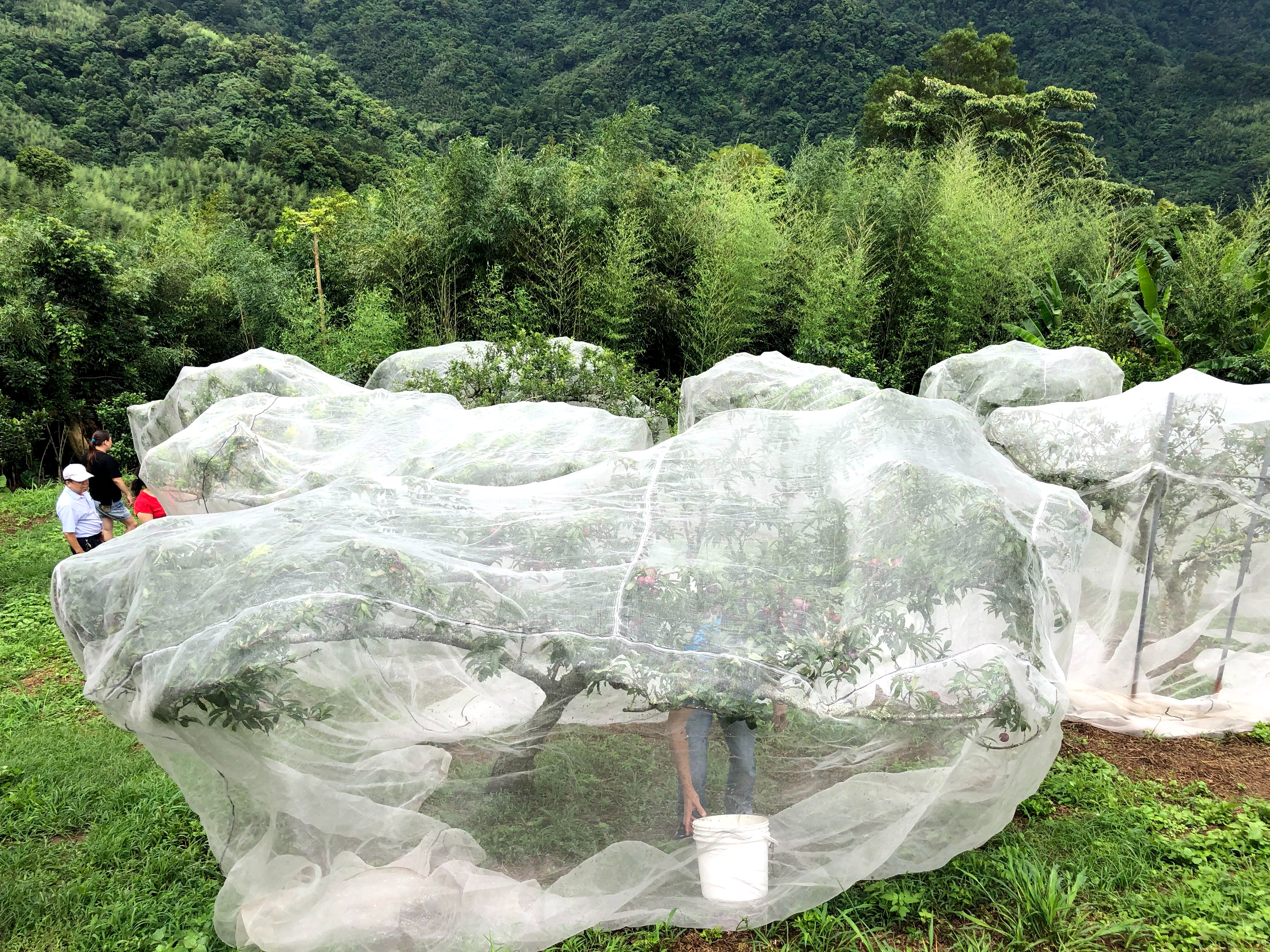 ---